Want to win money and donate to a charity at the same time?  Consider purchasing a 2021 calendar.  Drawings of $250, $500 and $1000 every week for an entire year.  Purchase your calendar or give one as a gift before November 15 and be included in two extra drawings of $3,000 and $5,000.  Want to hear more about this great opportunity, call Chris Vaughn at 980-323-4668.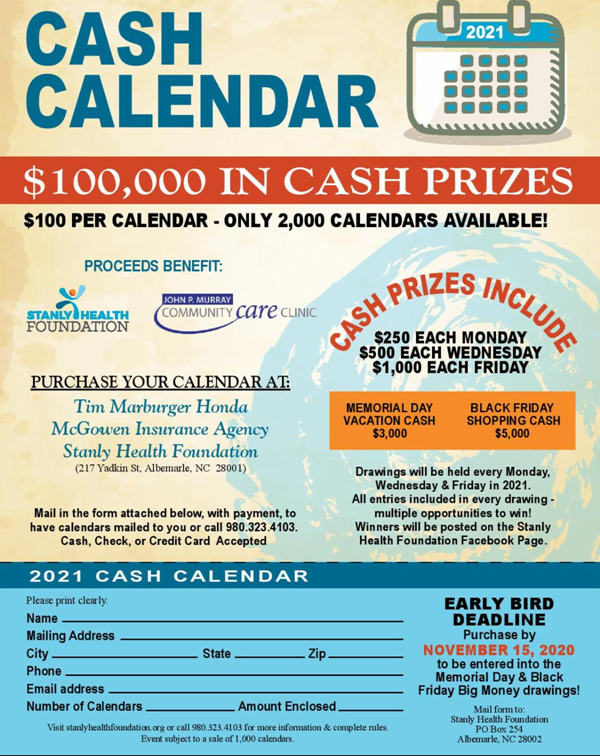 303 Yadkin Street, Ste C
Albemarle, NC  28001
Phone 980-323-4668
Fax 980-323-4671
The clinic is staffed by volunteer providers. Most clinics are held on Tuesday, Wednesday and Thursday by appointment. Appointment times are subject to change depending on the availability of providers.
Hours:
Monday – Thursday 8:00 am to 5:00 pm (by appointment only)
Closed from 12:00 pm – 1:00 pm for lunch