A Rain Check Worth Cheering About
Despite being cancelled due to rain, this year's Around the Clock Classic marathon softball tournament still raised over $27,000 for the John P. Murray Community Care Clinic and Albemarle Parks and Recreation.
Uwharrie Bank's employees swept this year's championship categories by raising over $5,500 and scoring the most runs collectively over three games.
We were disappointed that the wet conditions kept us from playing on the field both during the night and Saturday morning, but our teams still rallied in their fundraising efforts. We hope the competitive nature of the tournament will pick right back up where it left off this year.
Planning is already underway for next year's tournament, which is slated for May 31 – June 1. Anyone interested in becoming involved with this event should contact Chris Vaughn at 980-323-4668.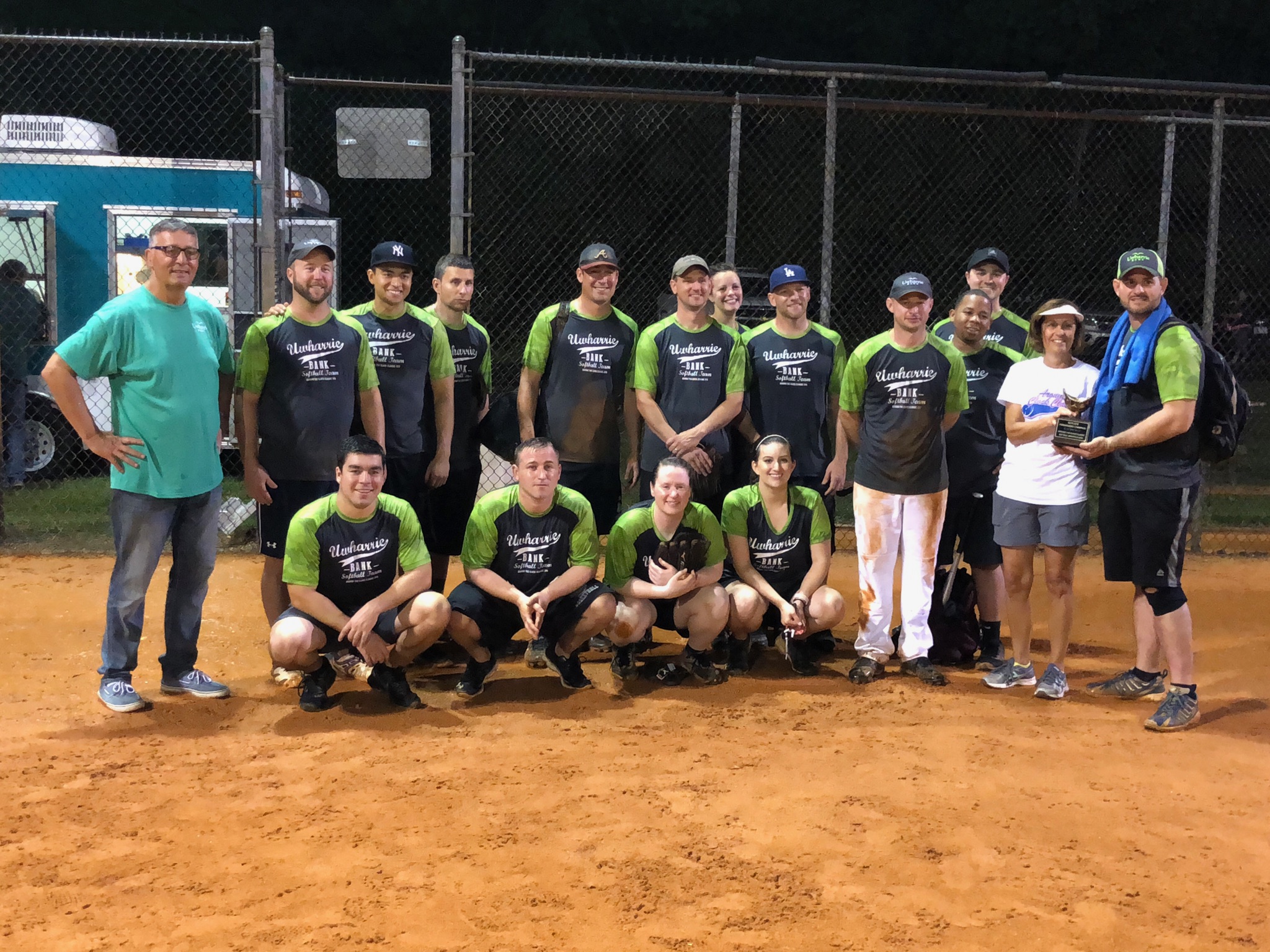 303 Yadkin Street, Ste C
Albemarle, NC  28001
Phone 980-323-4668
Fax 980-323-4671
The clinic is staffed by volunteer providers. Most clinics are held on Tuesday, Wednesday and Thursday by appointment. Appointment times are subject to change depending on the availability of providers.
Hours:
Monday – Thursday 8:00 am to 5:00 pm (by appointment only)
Closed from 12:00 pm – 1:00 pm for lunch