Planning is underway for this year's tournament, which is slated for May 29 – 30. Team slots are filling very quickly. Team registration is only $350. Teams will play in 3 games within a 6 hour block. If your business is interested in registering a team, do not wait.
Interested in hearing more or volunteering for this event, contact Chris Vaughn at 980-323-4668.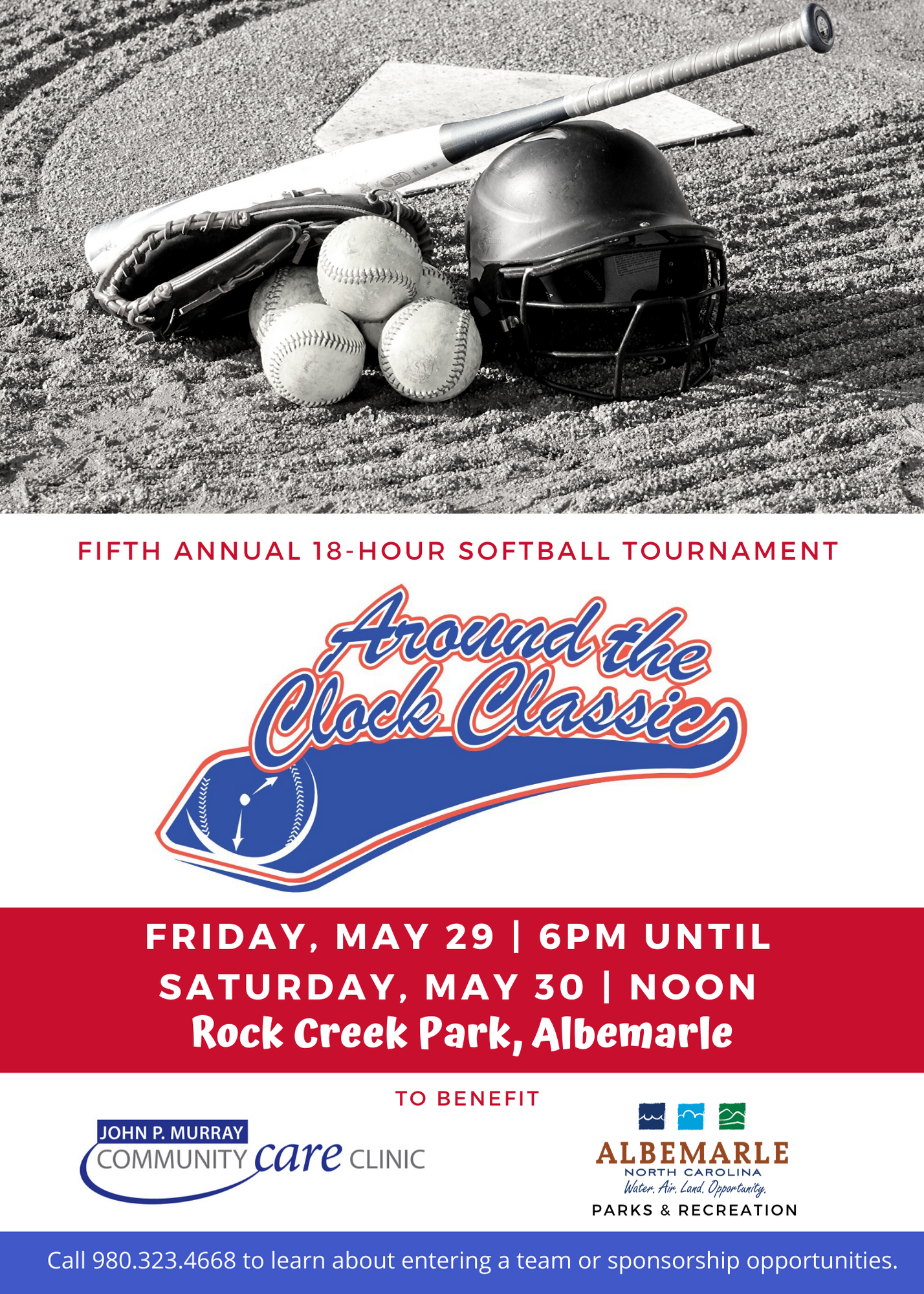 303 Yadkin Street, Ste C
Albemarle, NC  28001
Phone 980-323-4668
Fax 980-323-4671
The clinic is staffed by volunteer providers. Most clinics are held on Tuesday, Wednesday and Thursday by appointment. Appointment times are subject to change depending on the availability of providers.
Hours:
Monday – Thursday 8:00 am to 5:00 pm (by appointment only)
Closed from 12:00 pm – 1:00 pm for lunch